Ceramic Tile in Cocoa, FL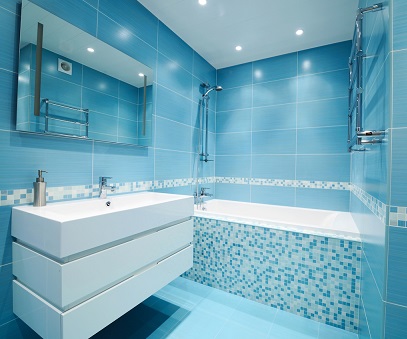 Enhance the value and function of your home or office with the stunning new ceramic tile we offer customers every day. Our selection includes every color and texture imaginable at prices from 20% to 70% lower than retail. New stylish and durable ceramic tile flooring is an affordable way to transform the appearance of your living space.
Visit our showroom and choose from our vast assortment of options for a tile floor made of ceramic. This style of flooring has been used by discerning homeowners for centuries, and we make it easier than ever to restore the appeal to your favorite rooms. Don't settle for the same environment you have been living in for so long. Make a change for the better and restore each and every room in your home with new ceramic floor tiles from our store.
Entice new customers into your place of business when you replace your old and fading floors with stunning tile. Bring in your interior design plans, and let one of our friendly sales specialists help you find the right color and texture to match it perfectly. Get the name brands you can trust at a fraction of the cost that other major flooring retailers charge. Start your design journey by visiting our showroom today.
Versatile Ceramic Tile Flooring
Broaden your design plan by purchasing our durable ceramic tile flooring and create a look unlike anything you have ever seen. This flooring is less dense than other types of flooring, so it allows a flooring installation specialist the flexibility needed to get creative.
There is no limit to the design possibilities when you are working with this timeless flooring option. Create stunning mosaic patterns and flooring patterns that make a lasting first impression. You won't have to break the bank when you plan your next interior renovation project.
Brand Name Ceramic Floor Tiles
Save money on your next home improvement project by purchasing your ceramic floor tiles from our store. We carry all the major brands you can trust, including Mohawk™, Shaw™, and Dal-Tile™. Our store is focused on delivering the lowest prices possible, so we avoid the expensive showroom trappings that ultimately increase prices for our customers.
Easily repair any damage to your flooring when you use ceramic floor tiles. This resilient flooring is perfect for families with kids and pets, as it is resistant to scratches, dents, and stains. But should you need to replace one tile, it is easily done. The ease of maintenance also makes this type of flooring a favorite with many homeowners. Instead of exposing your children to the harsh effects of chemicals and cleaners, keep your ceramic flooring clean with only some warm water and a mop.
The Advantages of a Tile Floor Made of Ceramic
Enjoy the unmatched durability that comes from a tile floor made of ceramic. With the broad array of colors and styles to choose from, and the ease of installation, the options are almost limitless. Expand your design horizon with our low prices on ceramic, and impress your neighbors with your new tile floor made of ceramic.
Every floor in your home can come alive when you replace your existing flooring with our ceramic. You no longer have to limit your imagination to the floors when you use ceramic tiles in your next home improvement project.
When your friends and neighbors see the difference that our ceramic tile flooring makes in your home, they are sure to become loyal customers of ours in short order. We make it easy and affordable to rejuvenate the look and feel of your home or business. With new ceramic tile flooring, you can entice new customers into your place of business. Start your design journey today by visiting our expansive showroom.
---
Contact us today and request a free quote on our broad selection of beautiful ceramic tile. We proudly serve customers in Cocoa, Port St. John, Titusville, Rockledge, and Merritt Island, Florida, and surrounding communities.