Flooring Services | The Floor Trader of Cocoa
When you're in the market for a high-quality home and commercial flooring, come to our locally owned and operated Floor Trader of Cocoa. Our local store has risen to be the area's leading flooring provider not just because of our low pricing, but also for our comprehensive services understanding of home flooring. Our professionals will work with you until the job is completed. Whether you know exactly what you want or are unsure where to begin, we will work with you to achieve your design goals. Our sales associates are highly trained professionals who provide service that is second to none. Read on to learn more about all our services at the Floor Trader of Cocoa.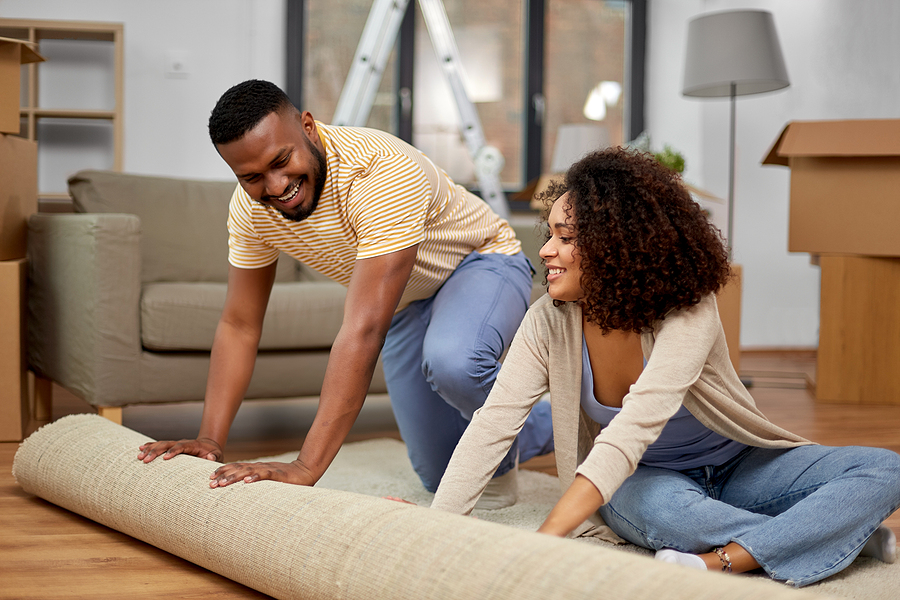 Referrals for Professional Flooring Installation
When you purchase with us, our team can connect you with a local group of professional flooring installers from our Preferred List of Installers. With a dedicated set of Cocoa-based flooring professionals, we can help you find the perfect installation connection for any home improvement job, regardless of size. Our list of referrals is hand-picked by the Floor Trader of Cocoa, with each offering the ability to provide a quote in writing and no hidden fees. Our network of local installers won't charge you for the job until you're fully satisfied with the results of your new floor model.
In-Store Area Rug Binding
Are you looking to turn carpet remnants into a new area rug? Or are you looking to bind a loose, unraveling rug that still looks great? Carpet binding is the process of applying stitching, fabric, or adhesive to the borders of a carpet to prevent it from wearing out and unraveling. With carpet remnants, we can work to trim down the fabric to your desired size before binding the edges to create the ideal area rug, runner, or mat for your needs and design space.
We provide special financing to assist you in paying for your new flooring. Simply complete an online credit application and begin selecting your new flooring materials. You'll never spend too much in interest, and we'll make it simple for you to get the home improvements you want. With our flexible financing choices, you can make the ideal first impression while transforming your house into a home. Our financing options are flexible, with the ability to utilize an 18-month financing plan for your investment.
In need of some home inspiration? Aside from just assisting with flooring selections, we can help with matching existing décor, color schemes, and even planning full room renovations. Turn to us for help with designing a new kitchen, bathroom, or living space, or bedroom. We can make recommendations for brands in our network, bath systems, cabinet, and countertop selections.
DIY Home Flooring Assistance
We offer detailed DIY home guides for the installation of all our major flooring products. From subfloor preparation to floor laying and the finishing touches, our home guides have helped thousands of customers complete a successful DIY flooring remodel:
If you're on a tight schedule, you can begin viewing samples of your favorite materials in the comfort of your home. Visit our website to browse our inventory of customized hardwood, tile, laminate, carpet, and luxury vinyl that we have in stock. From here, you can browse and filter your search based on traits like color, brand, style, – and even warranty. Our shop at home feature includes up-close photos of each material to allow you to envision what the product may look like in your home.
Contact us to discover why clients continue to shop with us. We proudly serve clients in Cocoa, Port St. John, Titusville, Rockledge, and Merritt Island, FL.