Affordable Flooring in Cocoa, FL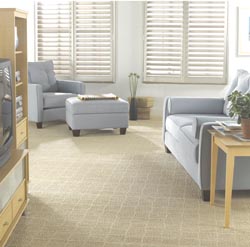 Save time and money when you're looking for flooring in Cocoa, FL. Whether you're looking for a classical aesthetic or a sleek modern one, you're sure to find flooring that meets your specific needs. When your houseguests step through your front door, they'll be envious of your living space. They'll be wondering how they can achieve the same interior design in their own homes.
At The Floor Trader of Cocoa, we take a different approach to business. Rather than a showroom, we provide all our selections at a factory-direct outlet, warehouse-style flooring store. Through this format, we have the capability to house a vast inventory of high-quality products at great prices.
An Expansive Warehouse
Many homeowners rely on us as their destination for affordable home flooring. We provide the options that meet your specific needs. With our resources at your disposal, you're sure to find a surface that is within your budget. The possibilities are limitless, so when you're ready to breathe new life into your living space, you can count on us to deliver superior results.
Visit our warehouse to discover great deals on flooring. Our expansive selection is built on the work of some of the most reputable flooring brands in the industry. We're locally-owned-and-operated, which allows us to offer personalized service to both our commercial and residential customers. Our dedicated staff has the knowledge and expertise to ensure you find a surface that fits your specifications.
Same-Day Flooring Installation
When you shop with us, not only do you save money, we'll save you time as well by offering same-day flooring installation. Our trained professionals are equipped with the skills and tools to ensure your new surface fits perfectly. We understand that you want to get back to your daily routine as soon as possible, which is why our team works quickly and efficiently. After the installation is completed, we'll provide you with the necessary information for maintaing your new flooring.
Committed to Our Customers
Deciding on the right flooring provider can be a demanding task. It can overwhelm you quickly, which is why it just makes sense to depend on a company that keeps your best interests in mind. The last thing we want is for you to stress over trying to find a store that fits your needs. The Floor Trader of Cocoa prides ourselves on our outstanding customer service, so when you're looking to refresh your interior, you can count on us.
---
Contact us to find out more about our flooring options. We proudly serve customers in Cocoa, Port St. John, Titusville, Rockledge, and Merritt Island, Florida, and the surrounding areas.